Donation
We have been working tirelessly for over 30 years to provide and support the Chinese Community in London. Our events, activities and supporting services are mainly funded through donations.
Please  help and support our centre, by donating on Our Just Giving Webpage
About Chinese Community Centre
The Chinese Community Centre aims to improve the quality of life and well being of the Chinese community, particularly those who are disadvantaged. To achieve its aims the Centre offers a range of support services and advice to both the young and old within the community.
Chinese Community Centre Registered charity number 297742NextPrevious
Pays for 3 elderly members to enjoy a cultural day outNextPrevious
Pays for 4 members to attend a class or workshopNextPrevious
Pays for 5 members to have hot lunch and tea
Donation message

Deborah H
£50.00
"Keep up the great work. Thank you for all you do! "
Donation message

Charmain Leung
£100.00 + £25.00 Gift Aid
"Keep up the good work"
Donation message

Ah Fung Kwok
£25.00
"Thank you for all the effort and hard work that goes into supporting the London Chinese Community. "
Donation message

Seasoned Society
£40.00
"We thank you for helping the elderly and those in need! <3"
Donation message

Anonymous
"Support from America. I am not of Asian descent but I stand with you. I support you and disavow any form of hate, bigotry and jingoism."
Donation message

Anonymous
£30.00
"Good luck with your fund raising campaign. "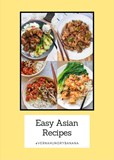 Verna Gao has raised £2,467.78
Raising money for Chinese Community Centre because let us #StopAsianHate218 Supporters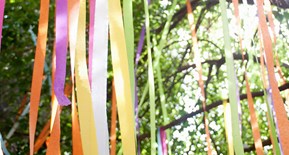 Beverley Lin has raised £20.00
38th Anniversary of London Chinese Community Centre1 Supporters
Donation message

Sana London Jewellery
£500.00 + £125.00 Gift Aid
"Supporting you from our brand. We hope you get to your target very soon!"
Donation message

Anonymous
£100.00 + £25.00 Gift Aid
"❤️❤️❤️"
Donation message

Victor
£20.00
"Keep it up"
Donation message

Vern & Sue
£40.00 + £10.00 Gift Aid
"Let's hope we can all visit China Town in London soon"
Donation message

Jessamine Bliss Bell
£30.00
"I support you! <3"
Donation message

Anonymous
"♡♡"
Donation message

Gem Stafford
£20.00 + £5.00 Gift Aid
"All my love x "
Donation message

Anonymous
£20.00
":) "
Donation message

Anonymous
£30.00 + £7.50 Gift Aid
"Keep up the great work."
Donation message

Kristina Pringle
£30.00
"Thank you for all the things you do for the community <3 "
Donation message

#StopAsianHate Charity Raffle
£1,203.40
"Thank you for your continual support of the Chinese community! "
Donation message

Louise Hagger
"Thank you for all that you do for at the Chinese Community Centre!"
Donation message

Maria Agathangelou
£15.00 + £3.75 Gift Aid
"Wishing you the best for the future to continue your good work."
Donation message

Kimberley Aparisio
"Donating to mark the birthday of a dear friend, and also support this vital work. May we all continue to care for one another."
Donation message

H
"Thank you for all the love and generosity that the centre offers . Really hope that you can you can continue all your vital work!"
Donation message

Hannah and Andrew
£20.00 + £5.00 Gift Aid
"Happy Birthday to my kind generous friend Lisa xxx"
Donation message

Wren
£20.00
"Donating for my lovely friend Lisa's birthday ❤"
Donation message

Anonymous
£20.00 + £5.00 Gift Aid
"Add oil"
Donation message

Anonymous
£100.00 + £25.00 Gift Aid
"Important pillar of the community spirit in central London."
Donation message

Anonymous
£30.00 + £7.50 Gift Aid
"Thank you for everything you are doing for this community! "
Donation message

Anonymous
£50.00 + £12.50 Gift Aid
"❤️"
Donation message

Anonymous
£50.00 + £12.50 Gift Aid
"Please keep up the good work. I want a united Chinese community. "
Donation message

Michelle and Louise
£65.00 + £16.25 Gift Aid
"We raised this from our LNY campaign because we wanted to thank you for all of your hard work and support you've given everyone!"
Donation message

Michelle and Kayle
£10.00 + £2.50 Gift Aid
"Sending you lots of love and support."
Donation message

Anna Ma
£20.00 + £5.00 Gift Aid
"Thank you"
Donation message

Emily C
£5.00 + £1.25 Gift Aid
"What an important cause!"
Donation message

Naomi Wong
£25.00
"加油! Thank you to all the staff and volunteers for their work in helping London's Chinese Community and beyond ❤️"
Donation message

Jenny
£20.00 + £5.00 Gift Aid
"Thank you for all you have done for the community over the years. May you continue to do so for many more years! Add oil! "
Donation message

Anonymous
£88.00 + £22.00 Gift Aid
"Thank you for your work "
Donation message

Anonymous
£10.00
"Much love from a Chinese American overseas"